Palais de l'eau introduces…
The most sustainable baby towel ever made 🌱
out of recycled denim 👖 and tencel 🌿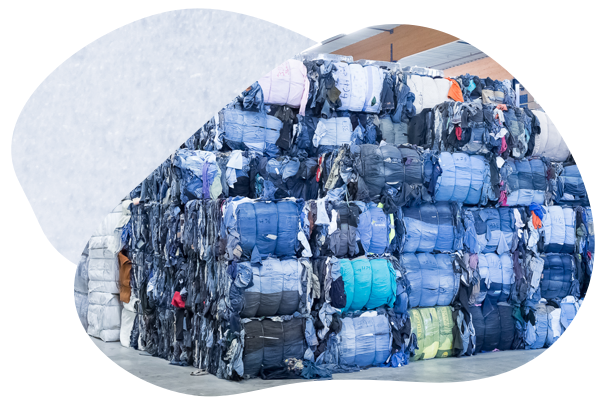 Did you know we throw away 640.000.000 pairs of jeans, every year, in Europe alone?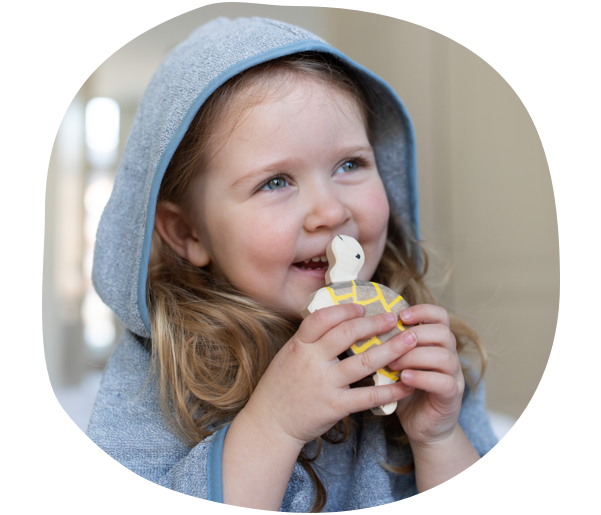 We believe that we can and should change the world, even if it's a small change. After starting our company in late 2017, we started thinking twice about how to produce new items. Where do the fabrics come from, how are they handled, who does the work, and what gets wasted? We started Palais de l'eau after the first kids in our team were born with the idea of creating products that create a better world for our next generations to grow up in.
After making our first collection out of GOTS certified organic cotton, we started exploring the possibilities of 100% recycled yarns. Unfortunately, these yarns have short fibers and were not strong enough to hold in a towel fabric machine. After a long search and help from our amazing friends at Blue Loop Originals, we were able to develop a yarn not only strong enough but incredibly beautiful in its origin and with amazing benefits.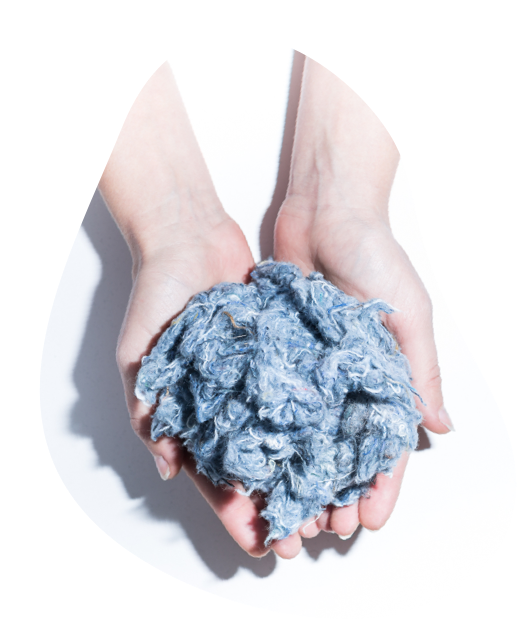 Compared to a 100% cotton towel our Denim/Tencel(™) towel
absorbs 50% more water, PERFECT FOR YOUR LITTLE ONES
dries faster than cotton DUE TO 75% TENCEL(™)
is also anti-bacterial due to its moisture management (lyocell)
is a revolutionary fiber in sustainability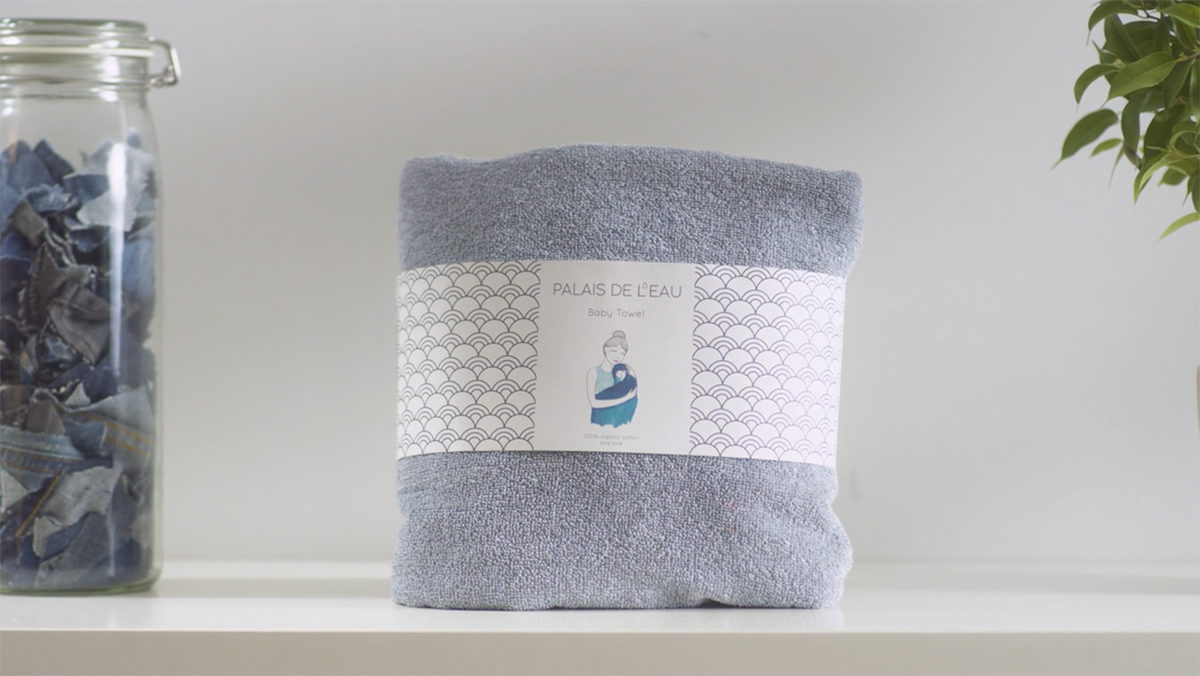 25% recycled denim & 75% Tencel(™)
Recycled denim:
25% of the towel is made out of fibers that do not need planting, watering, or harvesting. These fibers already fulfilled a cause and if not recycled, they would be burned. Saving up to 8000 liters of water per kilogram, using no chemicals. By upcycling used material, it does not get more sustainable than this.
The recycled denim also gives our yarn its color. You will find small coloured pieces of dark blue, red and yellow yarns that once were used for the seams of the jeans. No dying, no water, no chemicals 🙂
Tencel(™) Lyocell
75% of the towel is made out of Tencel(™) Lyocell fibers. The most sustainable newly produced fiber you will find. Made from wood pulp cellulose this fiber is eco-friendly in many ways.
In all countries where Lenzing, the company behind Tencel(™), sources its wood supplies (mostly Central Europe), reforestation exceeds the quantities harvested for sustainable usage by a third
The FSC forests, as part of the natural water cycle, do not need any additional water to grow.
Tencel(™) Lyocel is produced in a closed loop system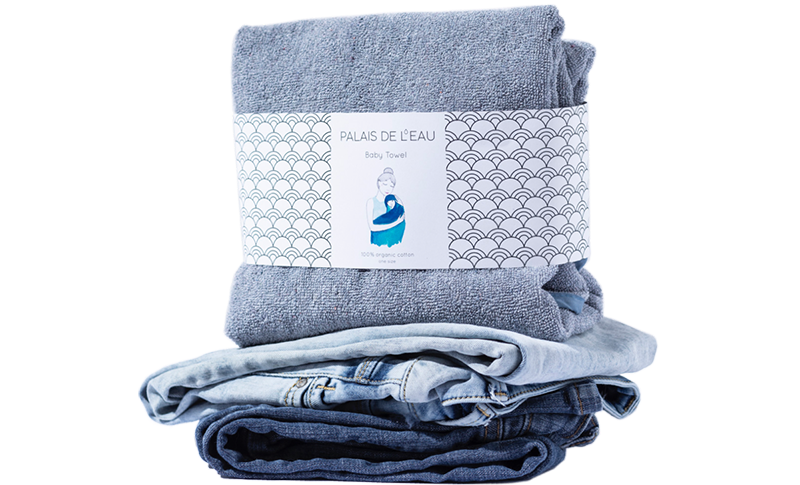 "As we only borrow the earth from the generations and species after us we owe them to leave it behind as pretty as we can."
Any questions?
If you have any questions about the Denim/Tencel(™) Baby towel, don't hesitate to contact us!