It all started with a family…
Palais de l'eau is the realised dream of Amsterdam based mother of two, Conchita van Doorn. Juggling both a towel and her son of 4 months old while bathing him, Conchita was convinced of a more practical solution. To keep her baby warm, safe, and dry she created the first Palais de l'eau water essential, the Baby Towel.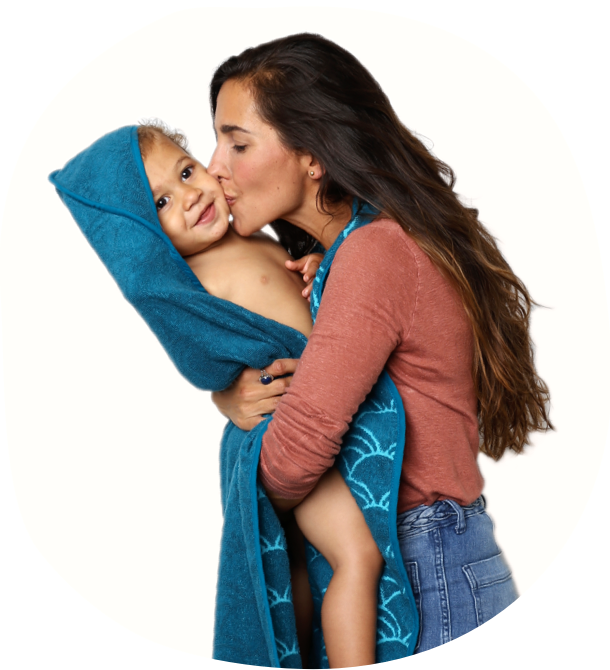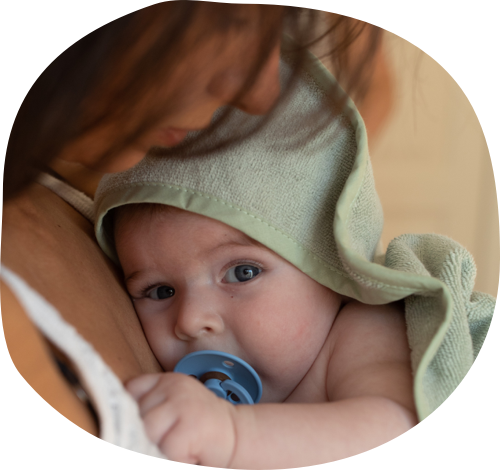 The Baby Towel made bathing her kids as fun as she expected it to be first, and not the hassle she did not see coming. The Baby Towel was soon accompanied by more beautiful water-related products that enhance family moments during daily water activities such as bath time, swimming sessions, and never-ending days at the beach. Creating loving water moments, however, wasn't the only thing on Conchita's mind.
Palais de l'eau cares about respecting the environment and its inhabitants, leaving our footsteps in the sand instead of a footprint on our planet. We've carefully selected a manufacturer in Portugal that produces our products out of 100% organic cotton. While caring for generations to come, we contribute to a safe place for our kids to grow up and enjoy clean water to bath and play in.