Drop your email
👖 We will keep you in the loop of our Recycled Denim Collection – coming soon
👖 Be the first one to get the most stainable Baby Towel or Toddler Cape ever made
👖 We will let you know all about our early bird discounts and perks!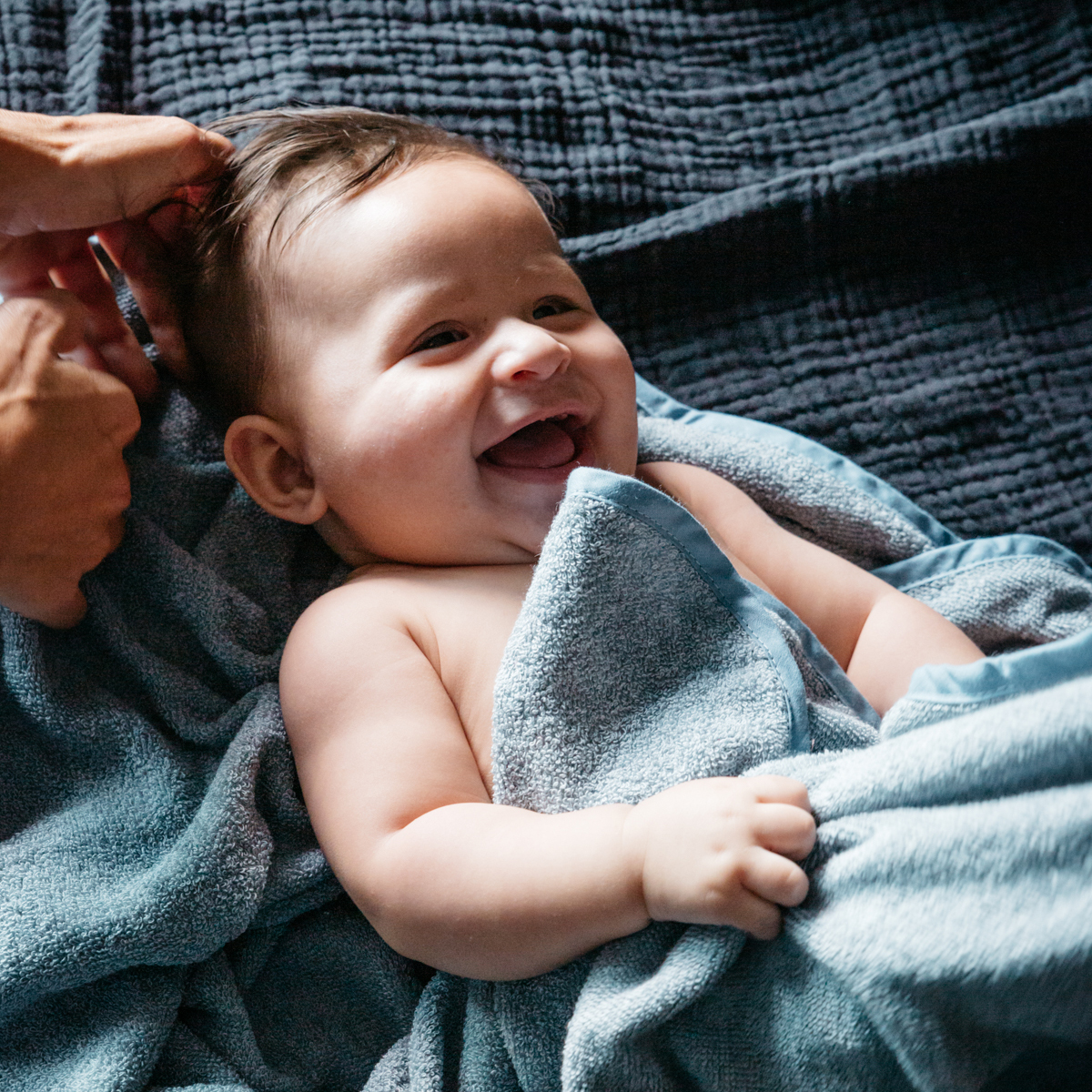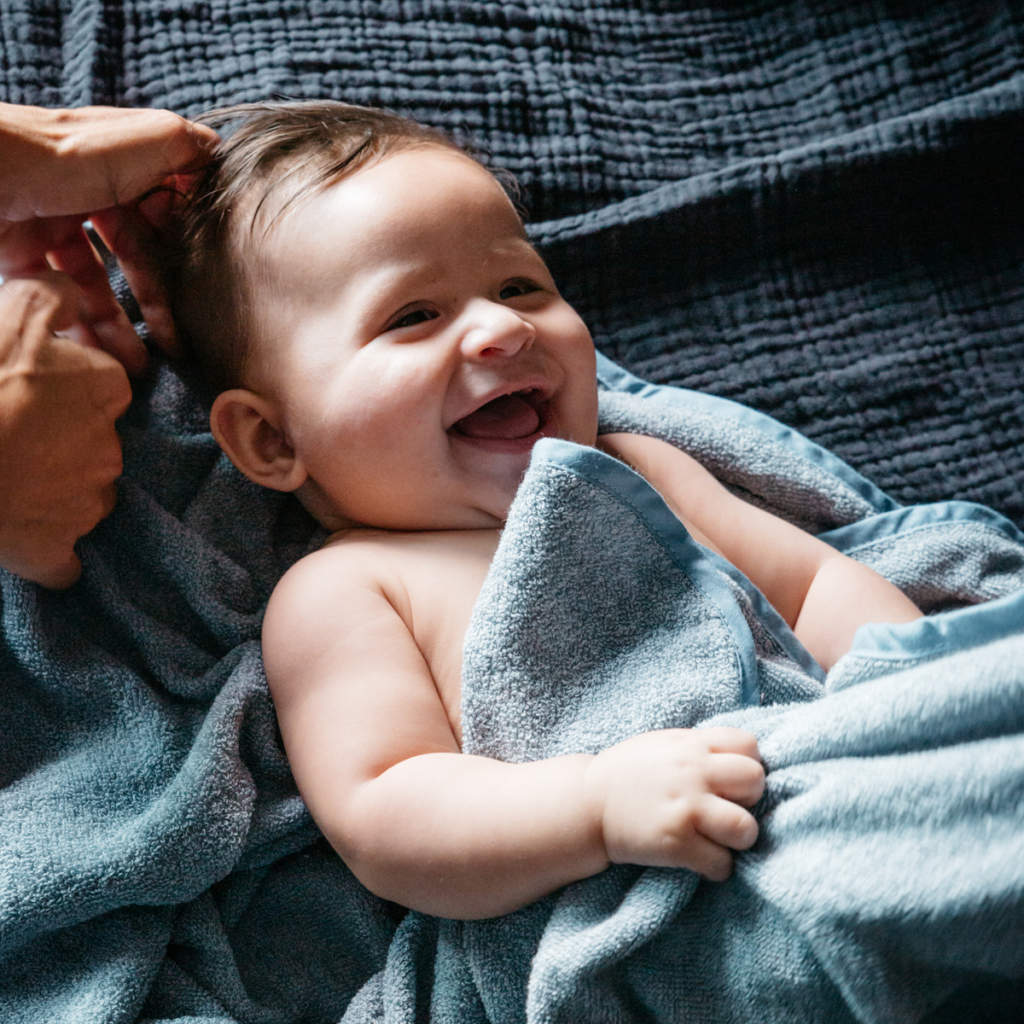 We'll make the most sustainable bathing collection from your old jeans
Have you already dropped your denim? Awesome! If not, this month, we're collecting old denim jeans at Motherhood (Kinkerstraat 270, Amsterdam). We'll shred your old denim jeans, spin them around Tencel(™) and with these yarns, we'll make towels to wrap our kids in, the new generation!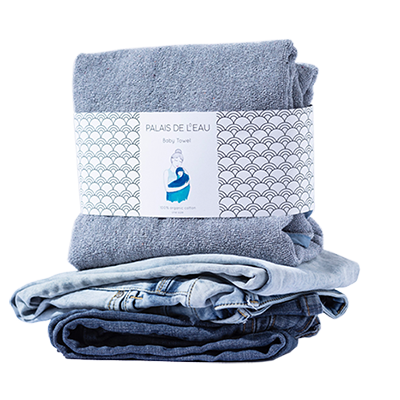 Did you know we throw away 640.000.000 pairs of jeans, every year, in Europe alone?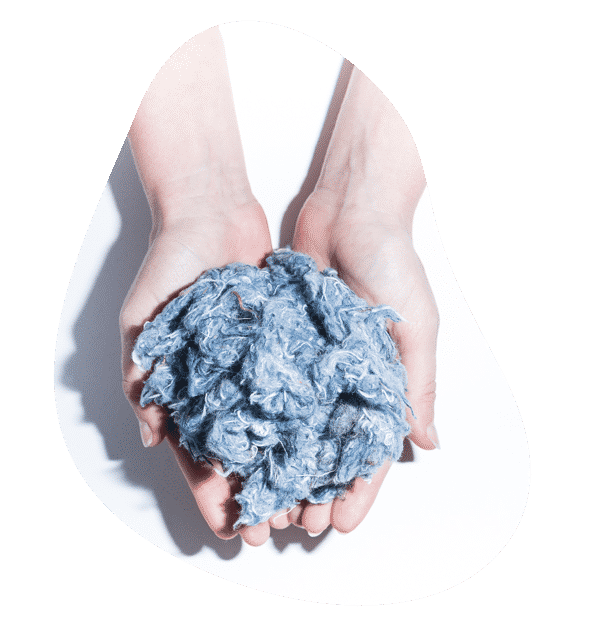 For a better world
We believe that if we produce something for the following generation, we have to create products in a durable way. We found out that, in Europe alone, we throw away 640.000.000 jeans a year. We can re-use denim jeans for our Recycled Denim Collection. Perfect!
Recycling denim is great because the material does not need planting, watering, or harvesting. The recycled denim also gives wicked colors to our yarn. You will find small coloured pieces of dark blue, red and yellow yarns that once were used for the seams of the jeans. No dying, no water, no chemicals.
However, we can't create material for our collection just by using recycled denim. This is why we create durable yarns by combining recycled denim with Tencel(™). Tencel is made from eucalyptus trees and absorbs 50% more water, dries faster than cotton materials, is anti-bacterial and produced in a climate-neutral way. All in all, we save up to 8000 liters of water per kilogram material!
Be the first to receive our Recycled Denim Collection
Be the first to order a Recycled Denim Baby Towel or Toddler Cape with nifty perks by leaving your e-mail address below! 😃