Onze Recycled Denim Collectie is hier!
👖 25% recycled denim / 🍃 75% Tencel
♻️ Duurzamer dan dit kan bijna niet! ♻️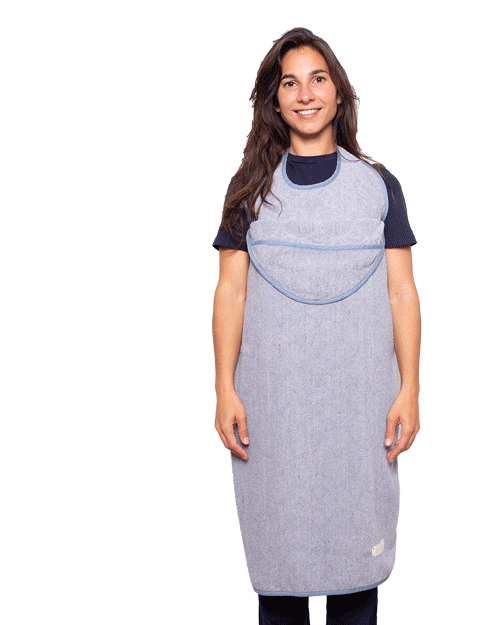 Recycled Denim Baby Towel

€

49,95

Voor babies van 0-2

Add to cart

Toddler Cape Recycled Denim

€

49,95

Voor kids van 2-5

Add to cart

Bedankt voor het langsbrengen van jouw oude denim!

We hebben een hele hoop met liefde gedragen jeans verzameld om deze collectie te maken. Ze zijn vervezeld en verweven met Tencel(™) om deze schitterende Recycled Denim collectie te maken.

De meest duurzame badkamer collectie ooit!
Gemaakt van jouw pre-loved denim jeans

Voor een betere wereld

Wij geloven dat we, wanneer we iets produceren voor de volgende generatie, dat op een duurzame manier moeten doen. Toen we erachter kwamen dat er jaarlijks 640.000.000 jeans worden weggegooid in Europa, zagen we eens kans. Een deel hiervan kunnen wij namelijk gebruiken voor onze handdoeken. Ideaal!

Het recyclen van denim is voordelig aangezien het materiaal niet geplant, bewaterd en/of geoogst hoeft te worden. Daarnaast geeft denim toffe kleuren mee aan het garen waardoor we geen verf hoeven te gebruiken. Geen verf, geen water, geen chemicaliën. Het enige probleem is dat het niet mogelijk is om onze collectie uit garen van enkel gerecycled denim te maken.

Tencel(™) to the rescue!

Omdat het niet mogelijk is om onze collectie uit garen van enkel gerecycled denim te maken, hebben we duurzame garen ontwikkeld door recycled denim met Tencel(™) te combineren. Tencel(™) wordt van 100% duurzaam gewonnen houtpulp gemaakt en absorbeert 50% meer water, droogt sneller dan katoenen materialen, is antibacterieel en wordt op een klimaatneutrale manier geproduceerd. Al met al besparen we tot 8000 liter water per kilogram materiaal!

Andere plannen…

"Het leven is wat je overkomt terwijl je andere plannen maakt…" zong John Lennon (en Acda & de Munnik). Terwijl wij druk bezig waren met het verzamelen van denim en voorbereidingen aan het treffen waren om een crowdfunding campagne te starten, besloot COVID-19 op te duiken. Al onze plannen overboord? De denim collectie uitstellen? Niets daarvan! Onze duurzame missie moet doorgaan. We hopen dat jullie de collectie net zo mooi vinden als wij!