Denim drop-off; recycle your jeans
Help us create the most sustainable baby towel ever with your old jeans
Join us February 8 at our denim drop-off point with your old jeans and become a part of our sustainability process.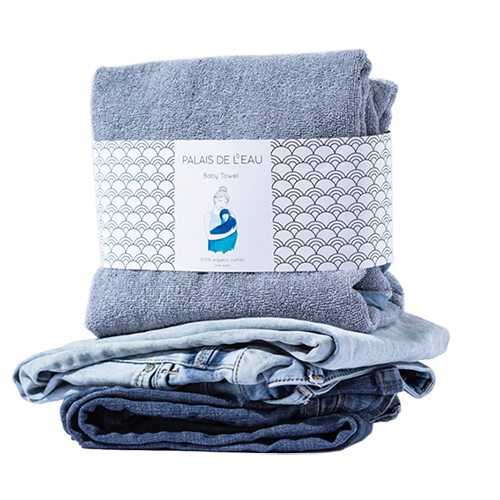 Come and say hi, Saturday February 8
Let us know below if you'll be joining us at Motherhood (Kinkerstraat 270, Amsterdam). Bring your family and/or invite friends. The more jeans we collect, the more water we save. That's because we save about 3.000 litres of water with every Baby Towel we make at Palais de l'eau out of your recycled jeans! So, come drop off your denim for a drip of water 😉.
Wat else is happening Saturday Feb 8?
Our friends from BORO*MINI will show you how to paint with indigo in an organic way. So, bring your own cotton baby & kids-items you want to provide with a fresh, blue color.
Stamping with indigo! Kids, roll up your sleeves and make a real art-party!
Heidi (@heidigita) is there to make the most amazing portraits and will be taking photos with you or your familiy in front of out Jeans Jungle Wall.
Do your jeans deserve a second chance to be worn? Have them repaired by the ladies of Het GildeLab and enjoy your pair of jeans a bit longer.
For a better world
We believe that we can and should change the world, even if it's a small change. After starting our company in late 2017, we started thinking twice about how to produce new items. Where do the fabrics come from, how are they handled, who does the work, and what gets wasted? We started Palais de l'eau after the first kids in our team were born with the idea of creating products that create a better world for our next generations to grow up in.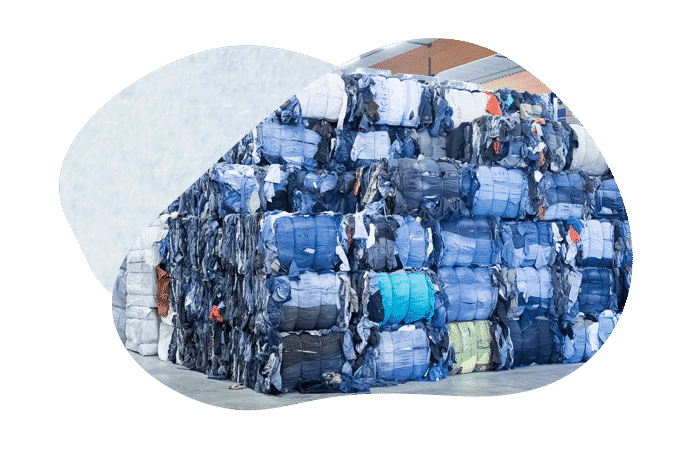 Did you know we throw away 640.000.000 pairs of jeans, every year, in Europe alone?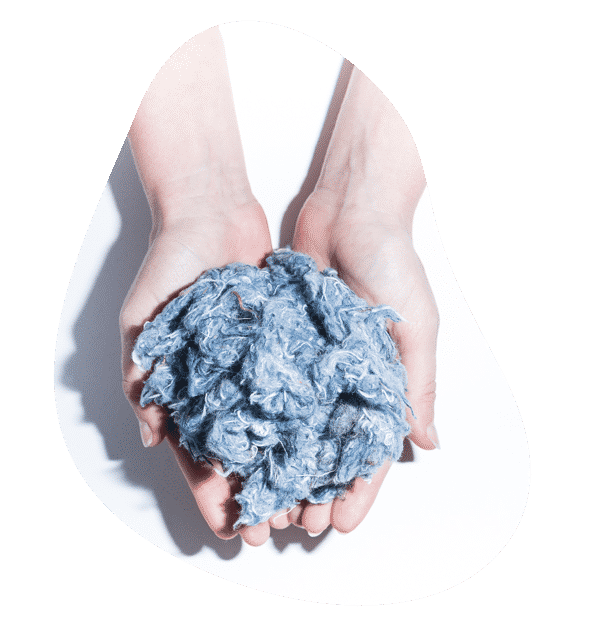 Come recycle denim!
Recycling denim is one of the answers to this problem. We can use denim to create fibers for Palais products. They do not need planting, watering, or harvesting. These fibers already fulfilled a cause and if not recycled, they would be burned. Saving up to 8000 liters of water per kilogram, using no chemicals. By upcycling used material, it does not get more sustainable than this.
The recycled denim also gives wicked colors to our yarn. You will find small coloured pieces of dark blue, red and yellow yarns that once were used for the seams of the jeans. No dying, no water, no chemicals 🙂
Compared to a 100% cotton towel our Denim/Tencel(™) towel
absorbs 50% more water, PERFECT FOR YOUR LITTLE ONES
dries faster than cotton DUE TO 75% TENCEL(™)
is also anti-bacterial due to its moisture management (lyocell)
is a revolutionary fiber in sustainability