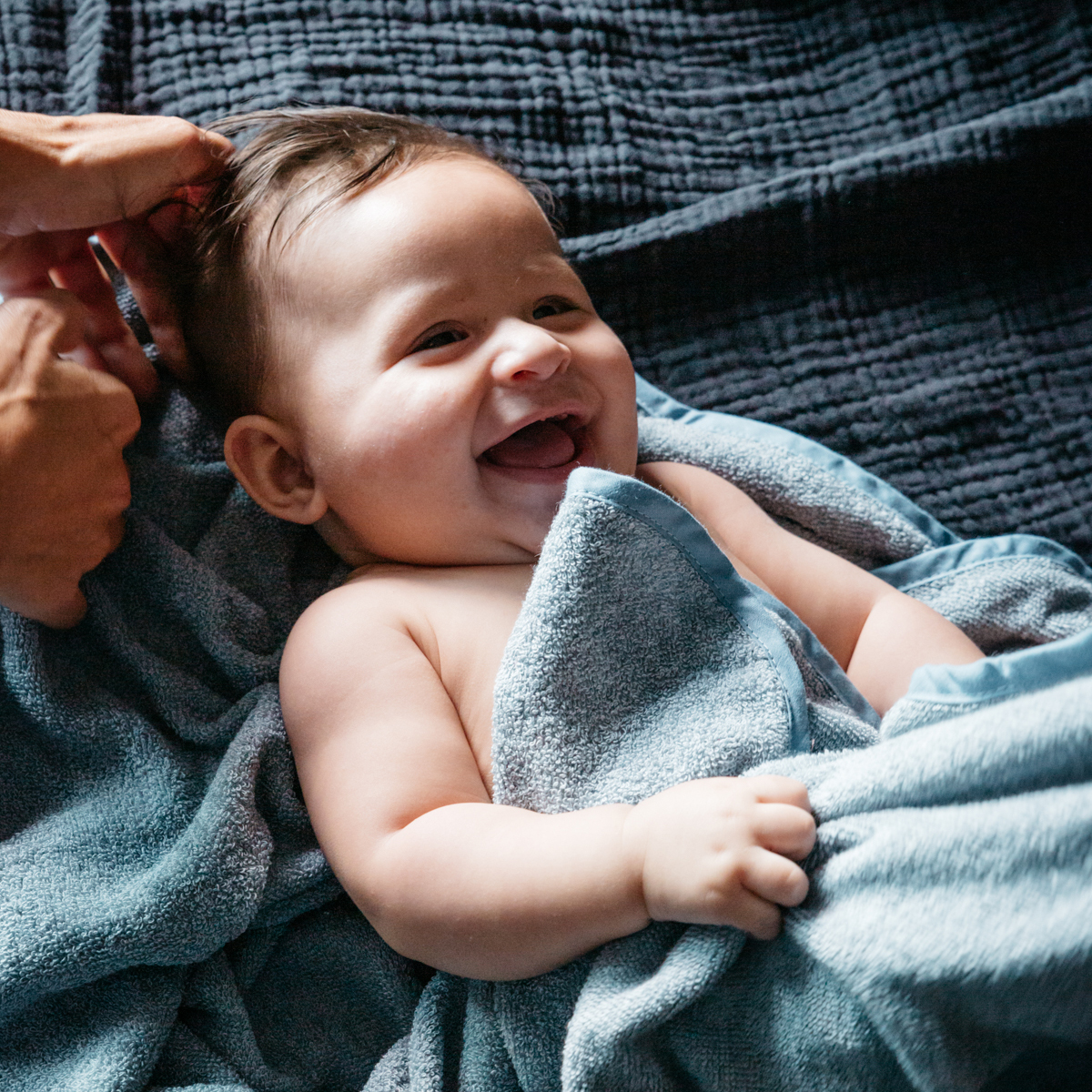 Palais de l'eau
8 Apr 2020
How we recycle denim to make the most sustainable baby collection ever
We believe that if we produce something for the following generation, we have to create products in a durable way. When we found out that, in Europe alone, we throw away 640.000.000 jeans a year, this inspired us to take action. We also found out that we can re-use denim jeans as yarns for clothing. The idea for our Recycled Denim Collection is born! Today, this is more relevant than ever, because a lot of people are evaluating the way they live, produce and consume. Let us explain to you how we recycle denim to create the most sustainable baby collection ever made…
Tip of the day: never want to miss useful articles like this one? Sign up for our newsletter!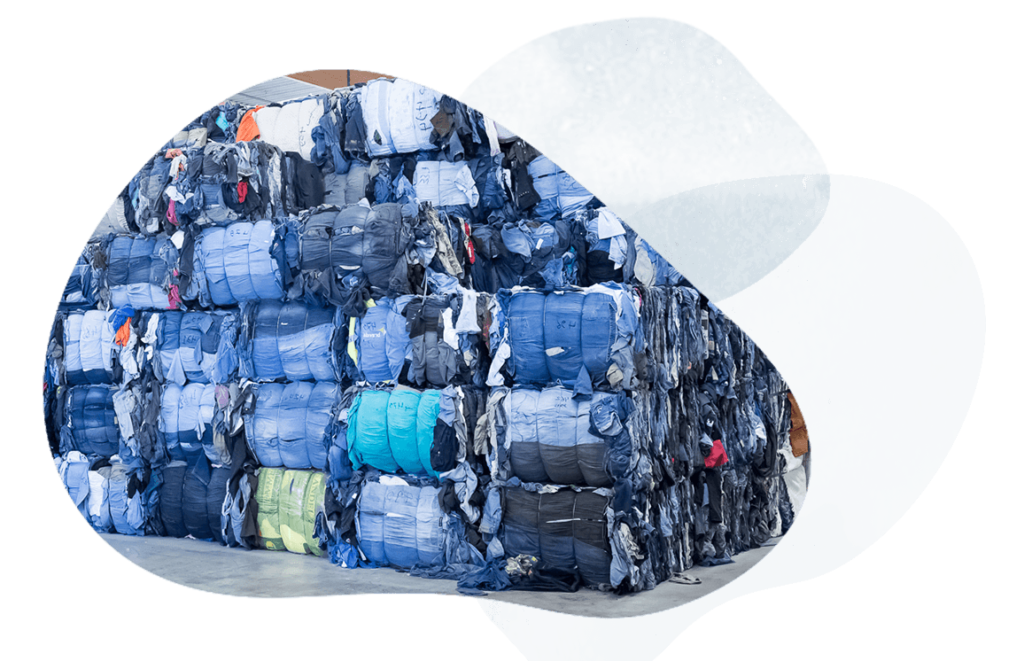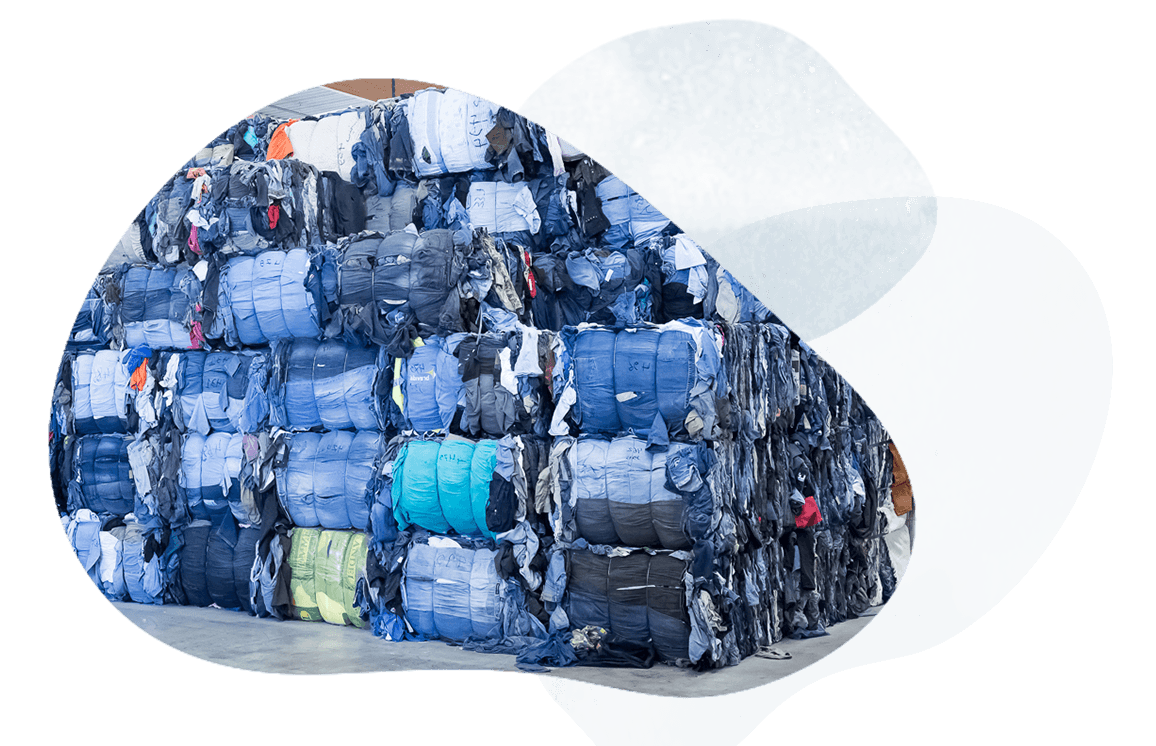 The recycle denim process
So, let's dive right into the process of recycling your denim jeans.
Over the last couple of months, we collected (your) worn-out denim jeans at the Motherhood store in Amsterdam (even though the store is momentarily closed, there is no shortage of jeans that are sent to our shredder)
We shred your old denim jeans multiple times to create soft fibers
From these fibers, we spin new yarns by combining 25% recycled denim with 75% Tencel™ (you can find more information about tencel in the following paragraph)
These yarns are woven into the fabric used for our Recycled Denim Collection
No need to dye the yarns as they hold the beautiful grey-blue color of the denim. You will even find some red or ochre specs in the fabrics from the seams of the jeans.


Why recycled denim and Tencel™?
The question that arises is why we go into such ways to create yarns from recycled denim and Tencel™. Let's start by talking about recycled denim. The alternative is creating new material from, for example, (organic) cotton. We are very proud of our organic cotton collection with GOTS certificate. However, the challenge to create an even more sustainable product with another look and feel drives us. Organic cotton has to be planted, watered and harvested. Something we don't have to do when recycling denim. This means that we save up to 8000 liters of water per kilogram. The fact that these denim products already know wicked colors from themselves also means we don't have to color our new material. No dying, no chemicals, check! And by reusing this material, we don't have to burn/dispose of all our old jeans. Double the win!
But yarns from only recycled denim aren't durable enough to ensure high-quality Palais de l'eau products. This is where Tencel™ comes in. Tencel is made from wood pulp from sustainable forestry and absorbs 50% more water, dries faster than cotton materials, is anti-bacterial and produced in a climate-neutral way. You can read all about it here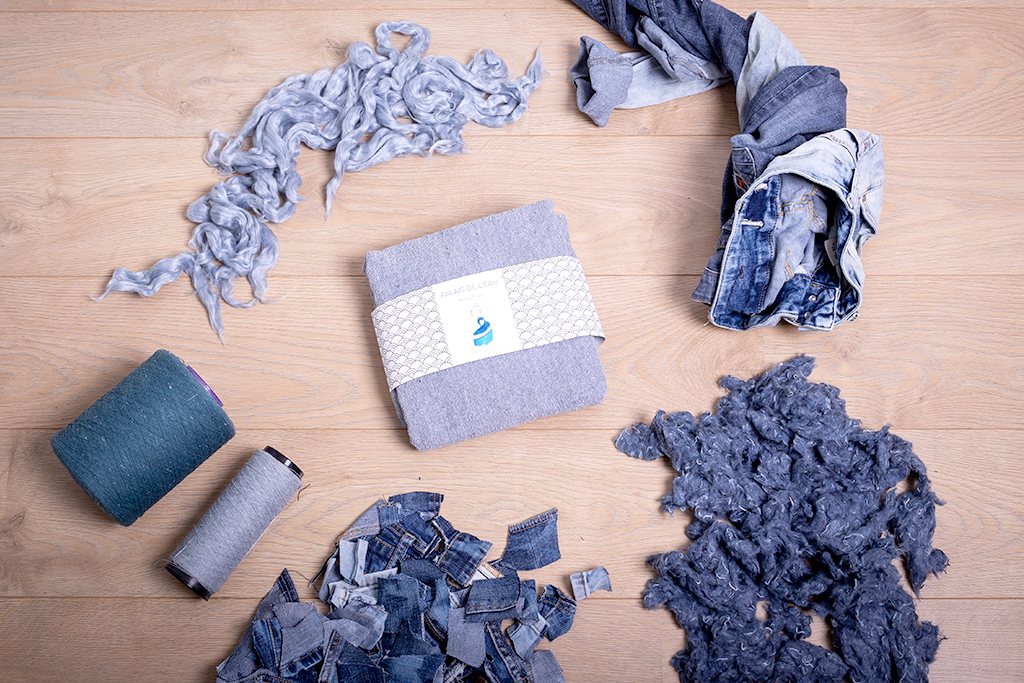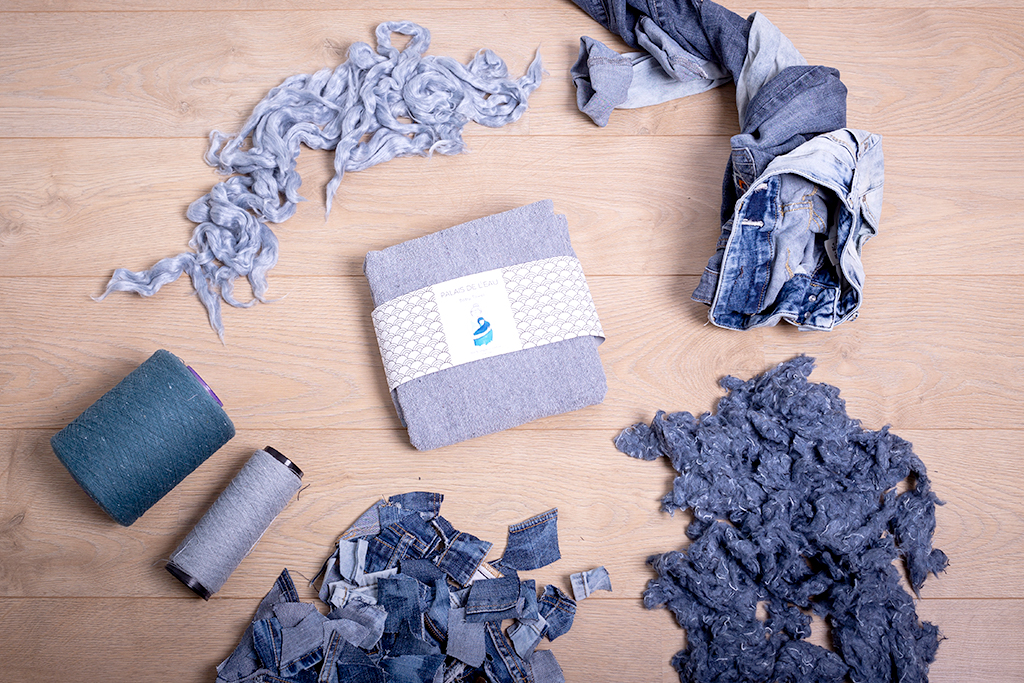 The Recycled Denim Collection
There you have it, recycling denim is the next step in our mission to create products for the following generation in the most durable ways possible. And now, after a year of working behind closed doors, the first denim Baby Towel is a fact. Very soon, we will be introducing the Recycled Denim Collection. Sign up here and be the first to order the Recycled Denim Collection with an early bird discount and perks!
---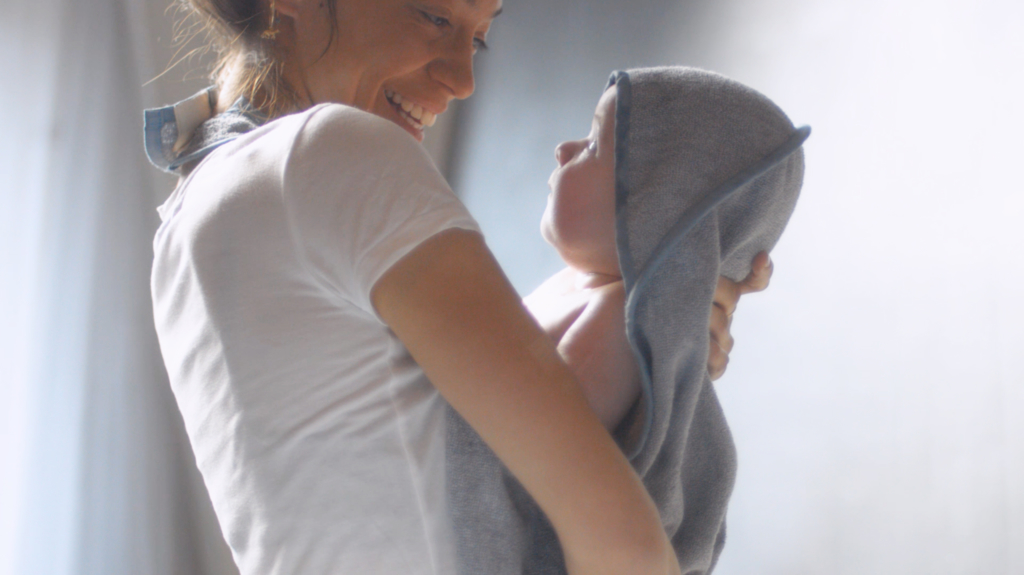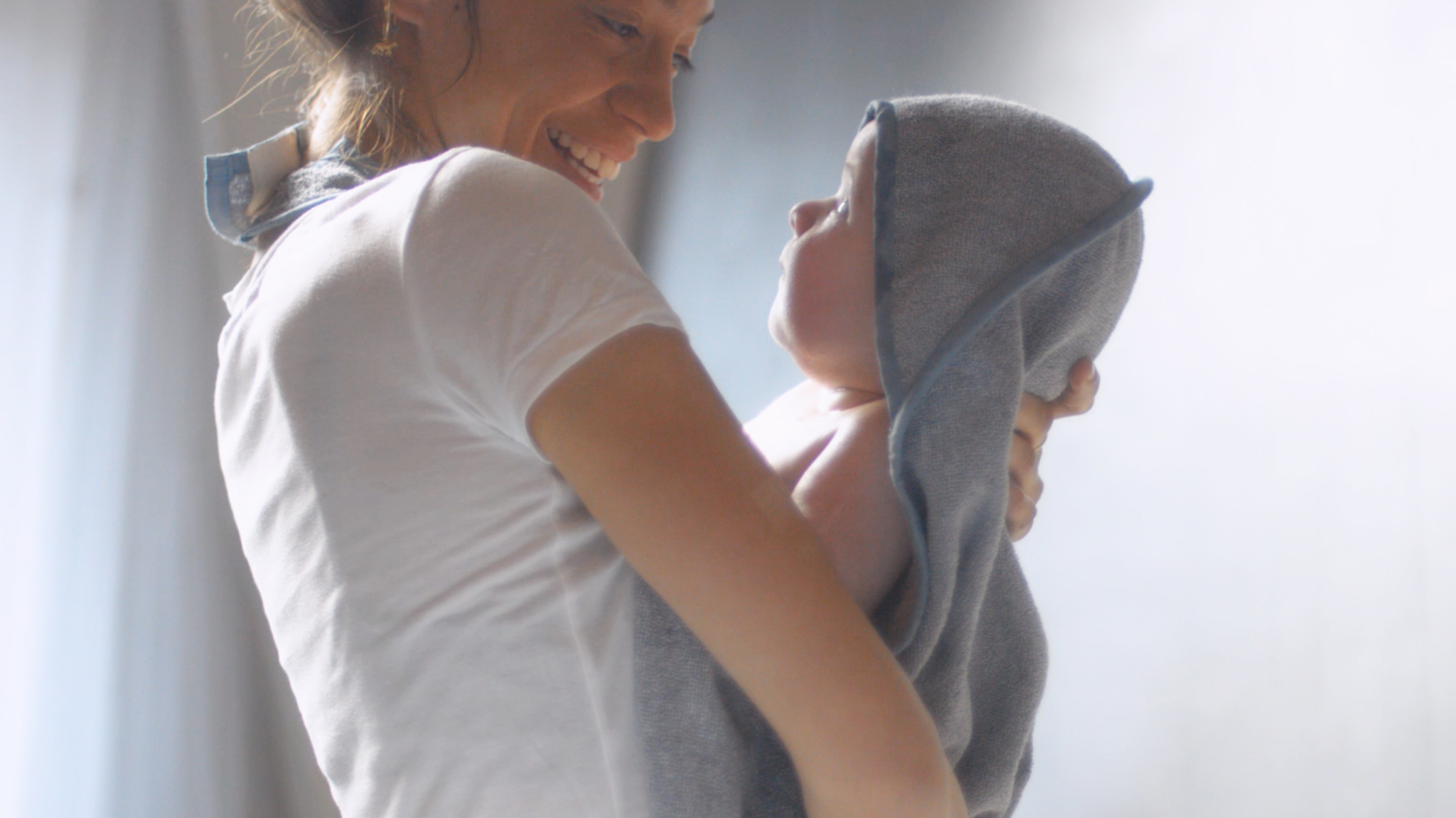 Our recycled denim collection is here! 🎉
After more than a year of (semi)secretly working behind closed doors, we are very happy and super proud to share this news with you: our Recycled Denim and Tencel™ collection is now for sale! This means that you can get all your favorite Palais products in this super sustainable material. What are you waiting for? 😉 It starts (and ends) with footprints We started Palais the l'eau with the mission to leave our footprints in the sand and not on the planet. We want to, while caring for generations to come, contribute to a safe place for our kids to
---