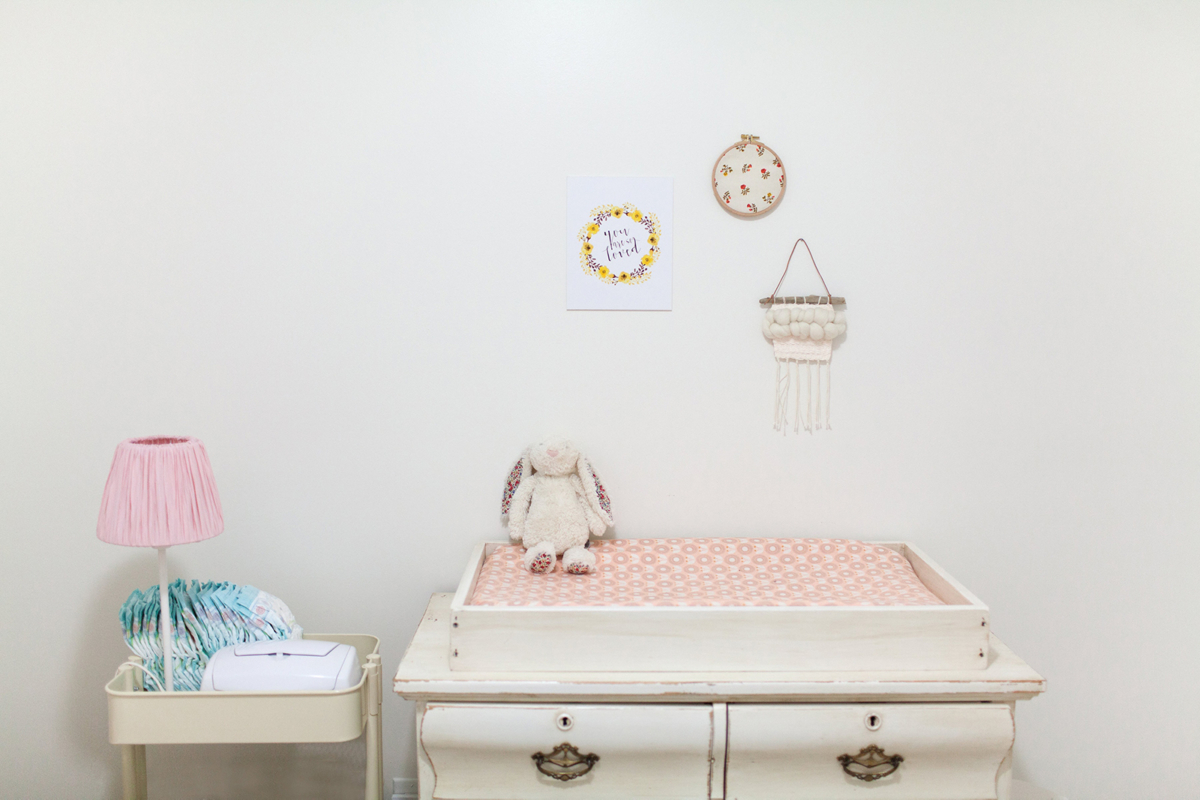 Tips
26 May 2020
The 10 Best Baby Shower Gifts!
Do you have a baby shower coming up and are you struggling what to bring along? Struggle no further, Palais de l'eau is here to help! We've made a list of some of our favourite baby products.
Tough choices
We had to make some tough choices for this list but we believe to have covered the bases. The following products aren't listed in a particular order of preference, we love them all! Furthermore, even though this article says baby shower gifts, we're giving you permission to give these gifts whenever you want (or just get them for yourself). On with the list!
1. Books! You can never read enough
This pop-up book , The Color Monster, is one of our favorites. We teach the little ones to identify colors, numbers, shapes, and letters—but what about their feelings? By illustrating such common emotions as happiness, sadness, anger, fear, and calm, this sensitive book gently encourages young children to open up. Kids will LOVE the bright illustrations and amazing 3-D pop-ups on every page!
2. Kenkô skincare
From the moment a child is born, mother and baby share an intuitive and instinctual connection. Babies can distinguish their mother's scent from thousands of women. Kenkô translated this primal bond into a natural skincare line for mothers and babies. The formulas and fragrance notes in this line are closely connected to enhance the special, intimate bond between mother and child. Made from high-quality natural oils derived from fruits and seeds.
3. Oli&Carol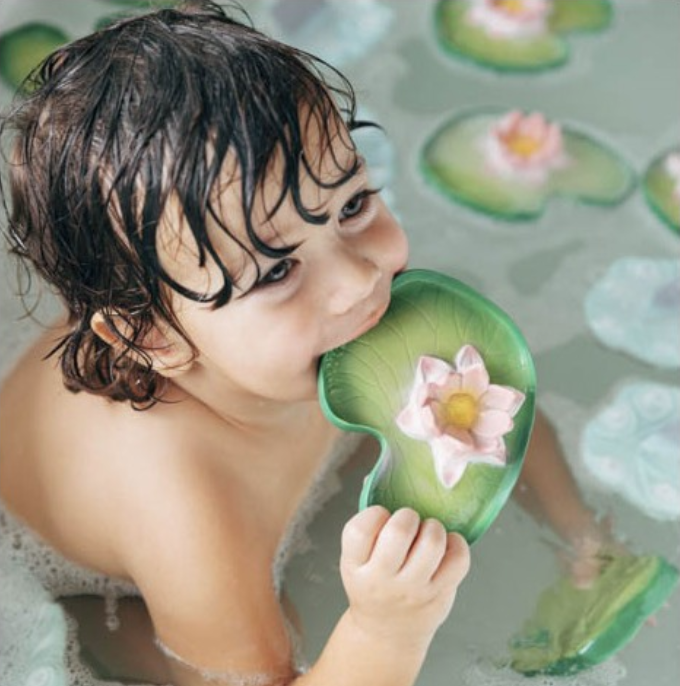 Water Lily by Oli&Carol is a baby bath toy meant teething, sensory play & decoration object. Handmade in 100% natural rubber and hand painted in soft rose and greenery tones with natural pigments.
4. Mr Starsky poster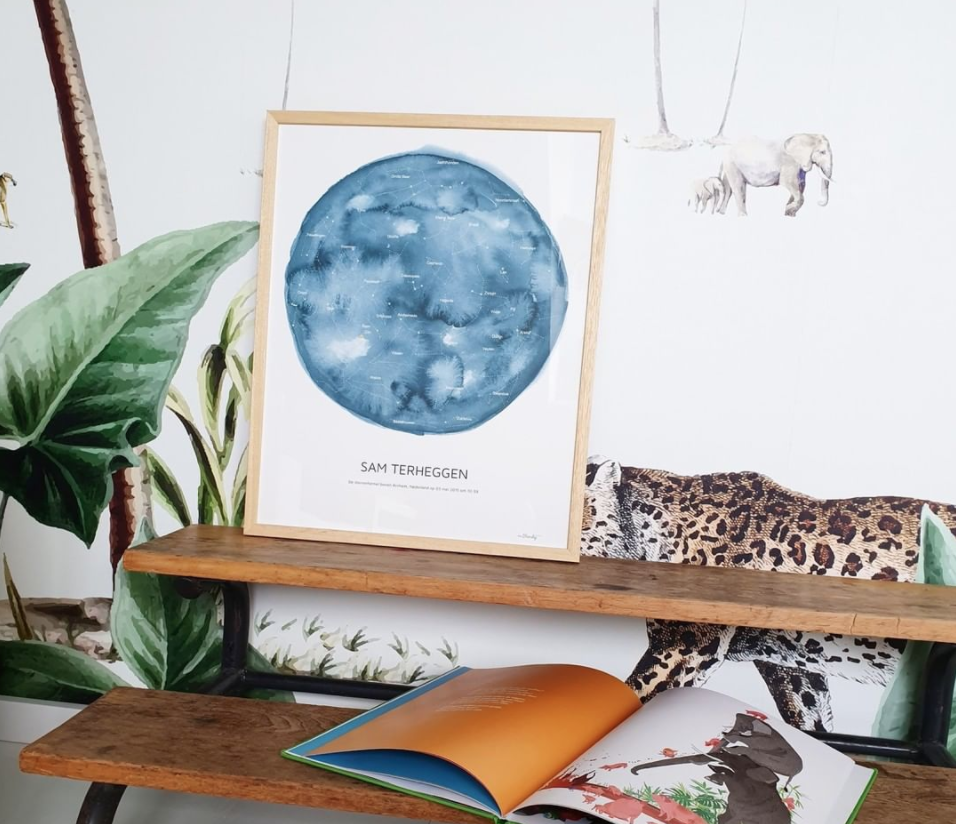 With the posters of MrStarsky, you can now eternalize the unique position of the stars during that one special moment: from the birth of a baby to a wedding; from a birthday to an anniversary – it's all possible! The starry sky never looks the same, depending on the moment you look up and from where you're looking up.
5. Moomu Changing Mat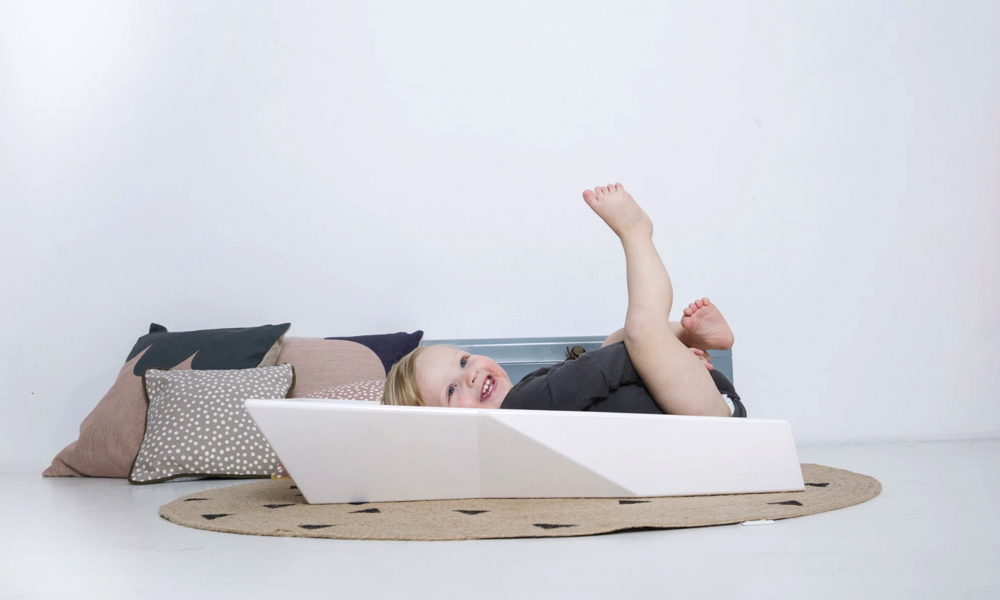 100% toxic-free, 100% tumble-free. This awesome Dutch-design changing mat by Moomu is a game-changer when you learn that kids falling from the changing table is one of the top 3 reasons for parents taking their little one to the hospital. Also, kids with reflex will be very grateful to not have to lay flat on this one 🙂
6. Boro*Mini products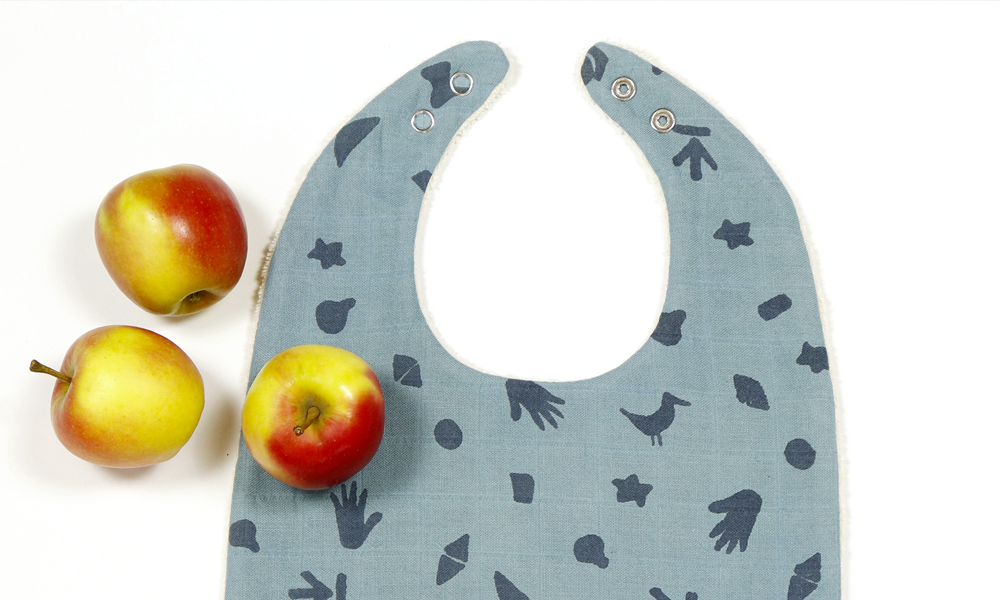 Boro*Mini products are the best. They are naturally hand-dyed and made from sustainable organic cotton, and are also produced with social impact in the Amsterdam-based BORO*ATELIER!
7. The Baby Shusher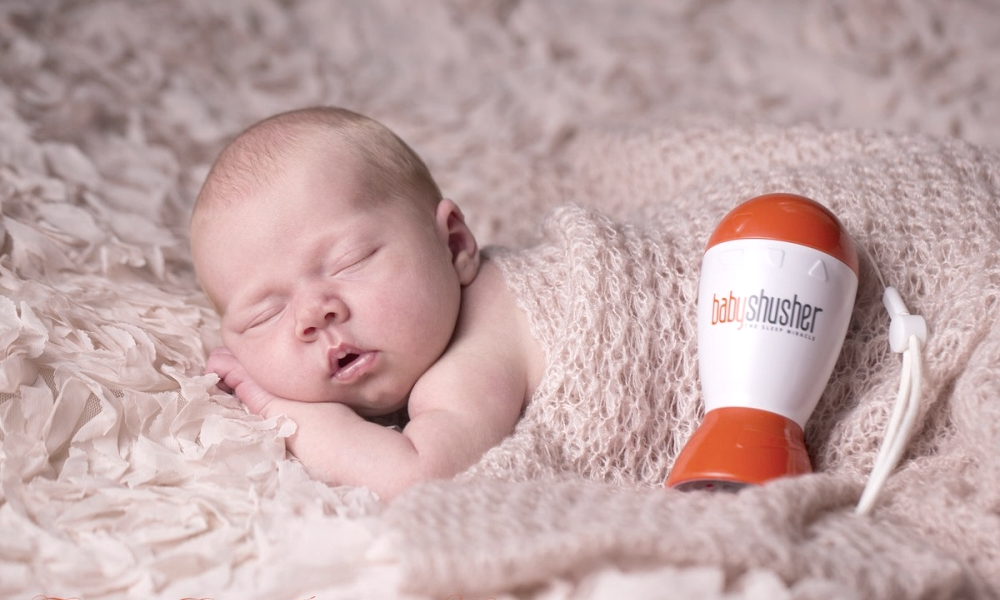 This little miracle tool helps soothe your baby to sleep. The Baby Shusher mimics the sounds from the womb, soothing the baby to sleep with rhythmic "shush" sounds. Highly recommended for fussy babies!
8. The Kind baskets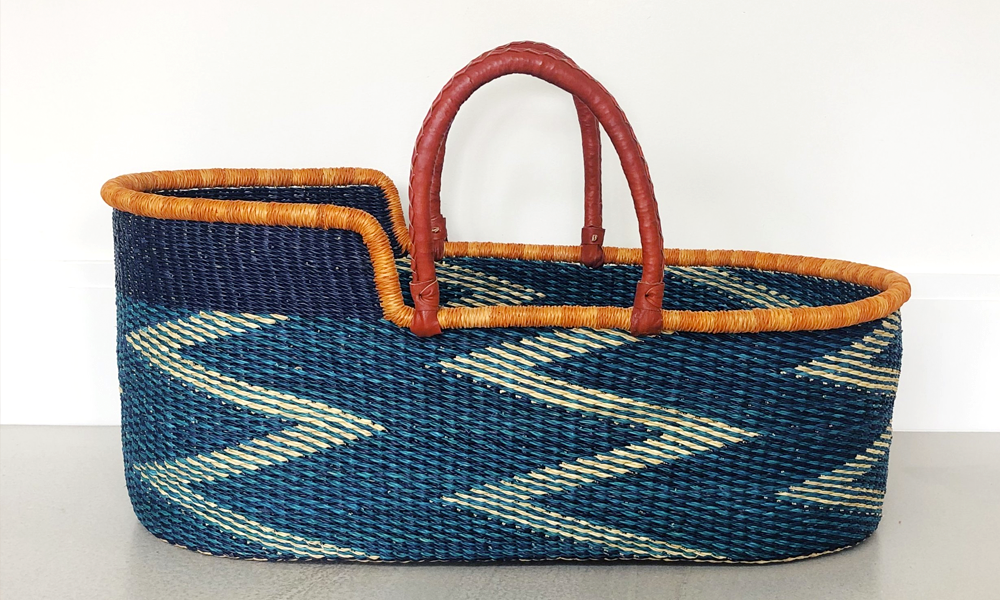 Handcrafted in Ghana and they don't get any prettier than this. And the baskets by The Kind label are as beautiful as their philosophy: "be fair and KIND to those you work with."
9. 3D printed moon light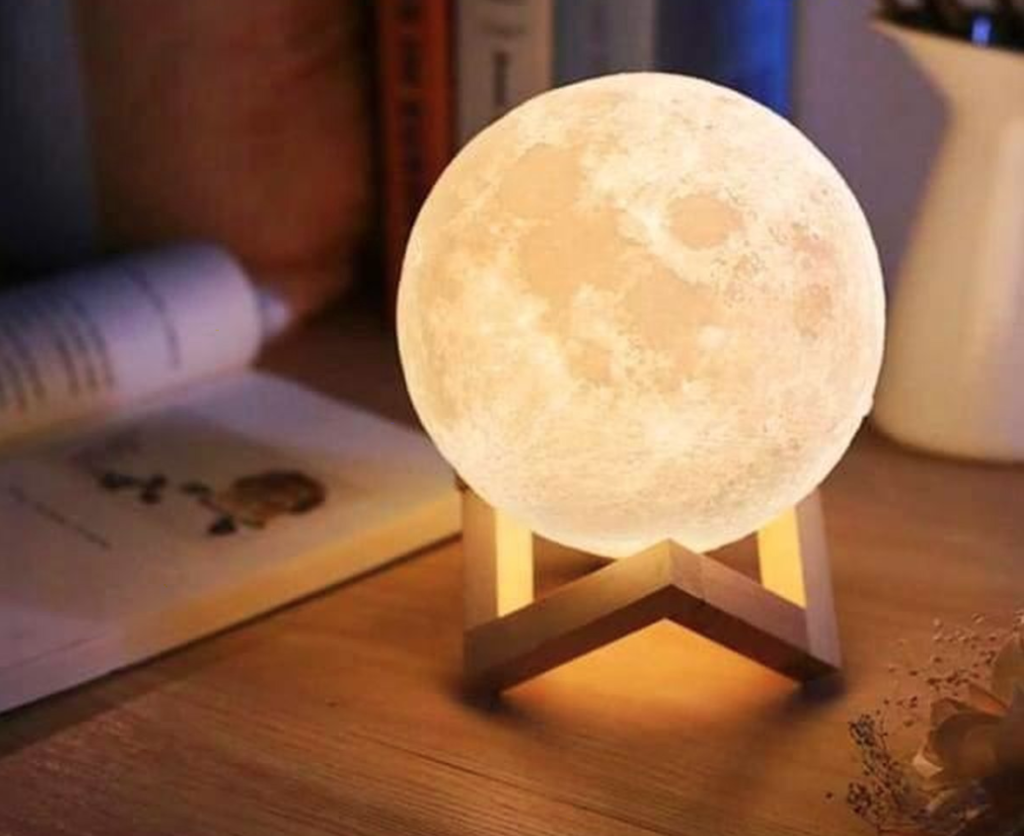 Spark your kid's creativity and help them feel safe. Light your child's room or nursery with a soothing glow night after night.
10. Our baby towel
Of course, we can't exclude our own Baby Towel from this list since it's a must-have for (new) moms! The softest GOTS certified organic cotton and the easiest and most fun way of bathing your baby. This product was made to make bathing your baby a delight and not a struggle.
Notable mentions
While these are our top 10 gifts, we also just like to mention two more that might be nice. First of all, let's not forget about the mom! A nice gift card for a massage, pedicure, hairdresser, whatever. As long as she gets some special attention for a bit! Secondly, a hard drive (or some extra space in the cloud nowadays) to save the bazillion pictures they are going to make with their new bundle of joy!
Oh, and if you're having trouble planning a baby shower, you might want to click here. If you never want to miss useful articles like these, why not sign up for our newsletter?
Did we miss any essential gifts that should be on this list? Why not let us know on our Facebook page or through a DM on Instagram?!
---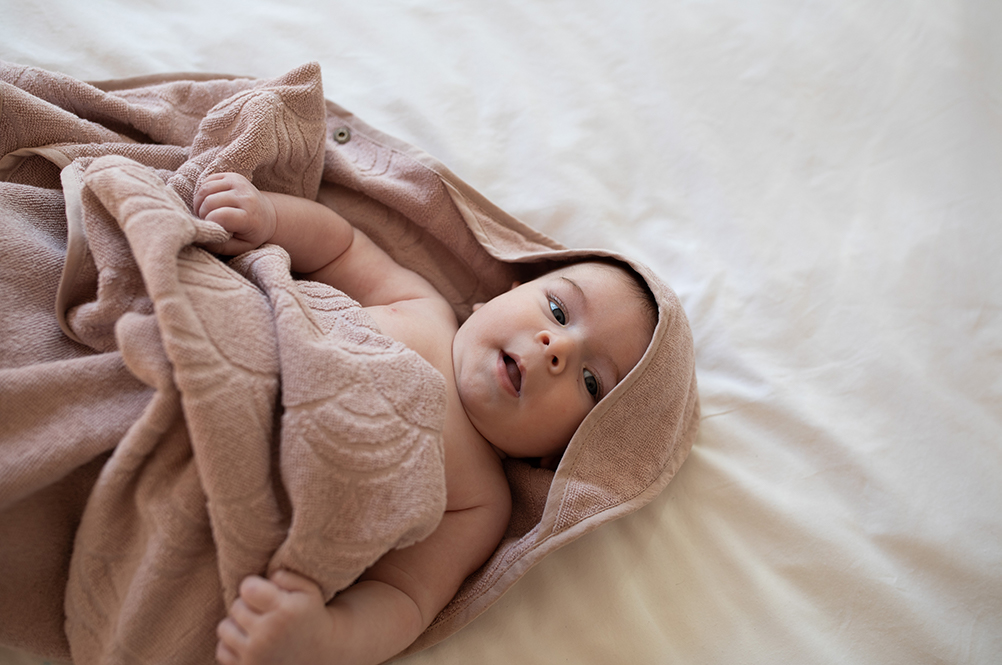 How to use your Baby Towel
So, you've unwrapped your brand new Baby Towel and are getting ready to enjoy some happy bathing moments with your little one (good to know: our Baby Towel is now also available in recycled denim!). To help you get you started and ensure that you make the most of these moments, we've made a nice little guide here to help you along. The Baby Towel Bathing your child can be a bit of a nerve-wracking experience both for parent and baby. You have to keep your baby warm, be careful not to drop your little one when he/she is wet
---