So, you've unwrapped your brand new Baby Towel and are getting ready to enjoy some happy bathing moments with your little one (good to know: our Baby Towel is now also available in recycled denim!). To help you get you started and ensure that you make the most of these moments, we've made a nice little guide here to help you along.
The Baby Towel
Bathing your child can be a bit of a nerve-wracking experience both for parent and baby. You have to keep your baby warm, be careful not to drop your little one when he/she is wet and slippery, and keep your little one happy and comfortable at the same time. In the meantime, you are also doing your best to stay dry. Our Baby Towel removes these challenges and makes the experience much easier and even more enjoyable.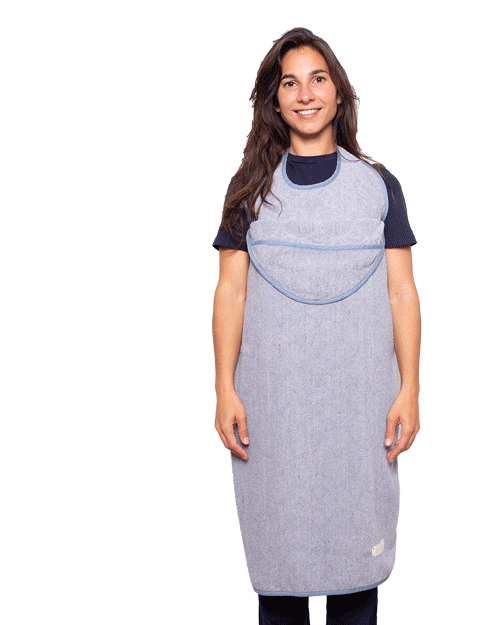 Don't bother with multiple towels that are all over the place. The Baby Towel hangs comfortably from your neck. Simply lift your baby from your bath and immediately put him/her against your body without getting cold. Both mom and baby warm, happy, and snug as a bug in one simple movement.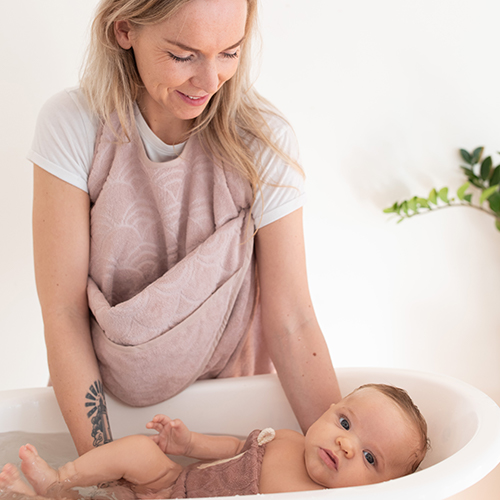 It's as easy as these steps:
Start by buttoning the Baby Towel behind your neck. Voila, preparation is done!
Give your baby a relaxing bath.
Take your little one from the tub and put him/her safely against your chest where it's warm and snug.
Carefully unbutton the Baby Towel and place your happy baby all wrapped up in the Baby Towel on the changing mat or bed.
Enjoy!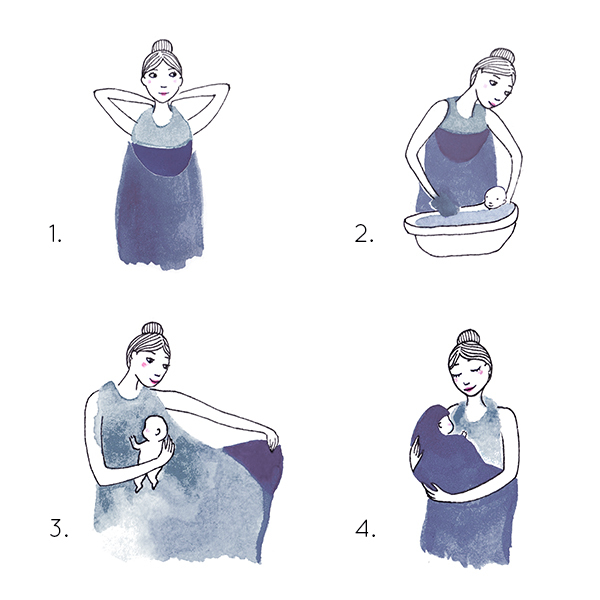 And that's it! The baby towel is not only convenient to use for bathing but also when you want to cuddle or lay your baby on the bed. Nothing but happy (water) moments! By the way: don't forget to check out our online magazine for more tips & tricks surrounding happy bathing.
---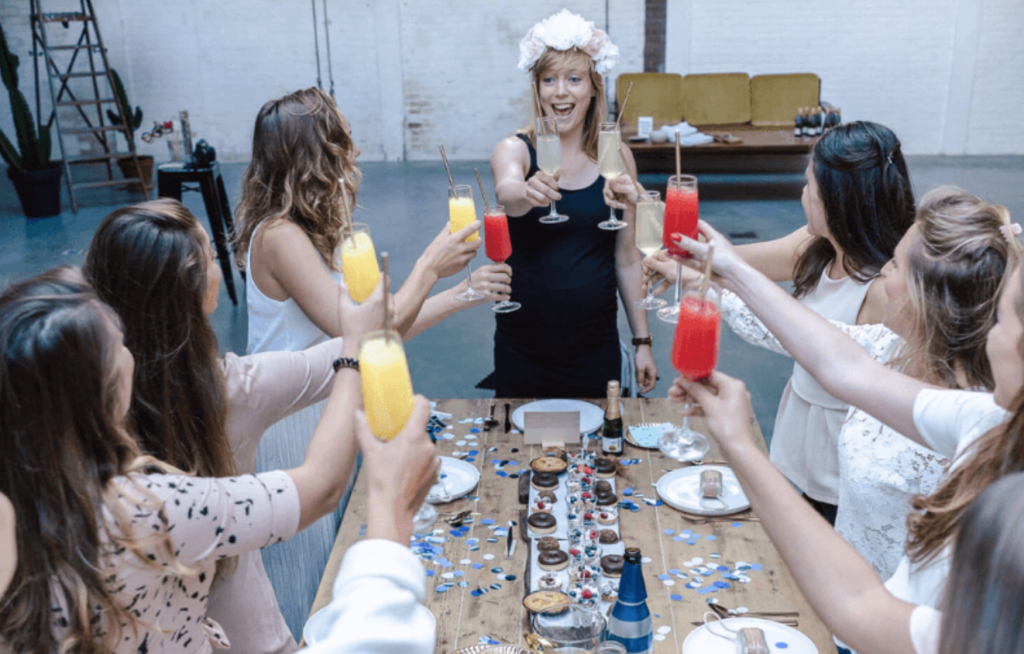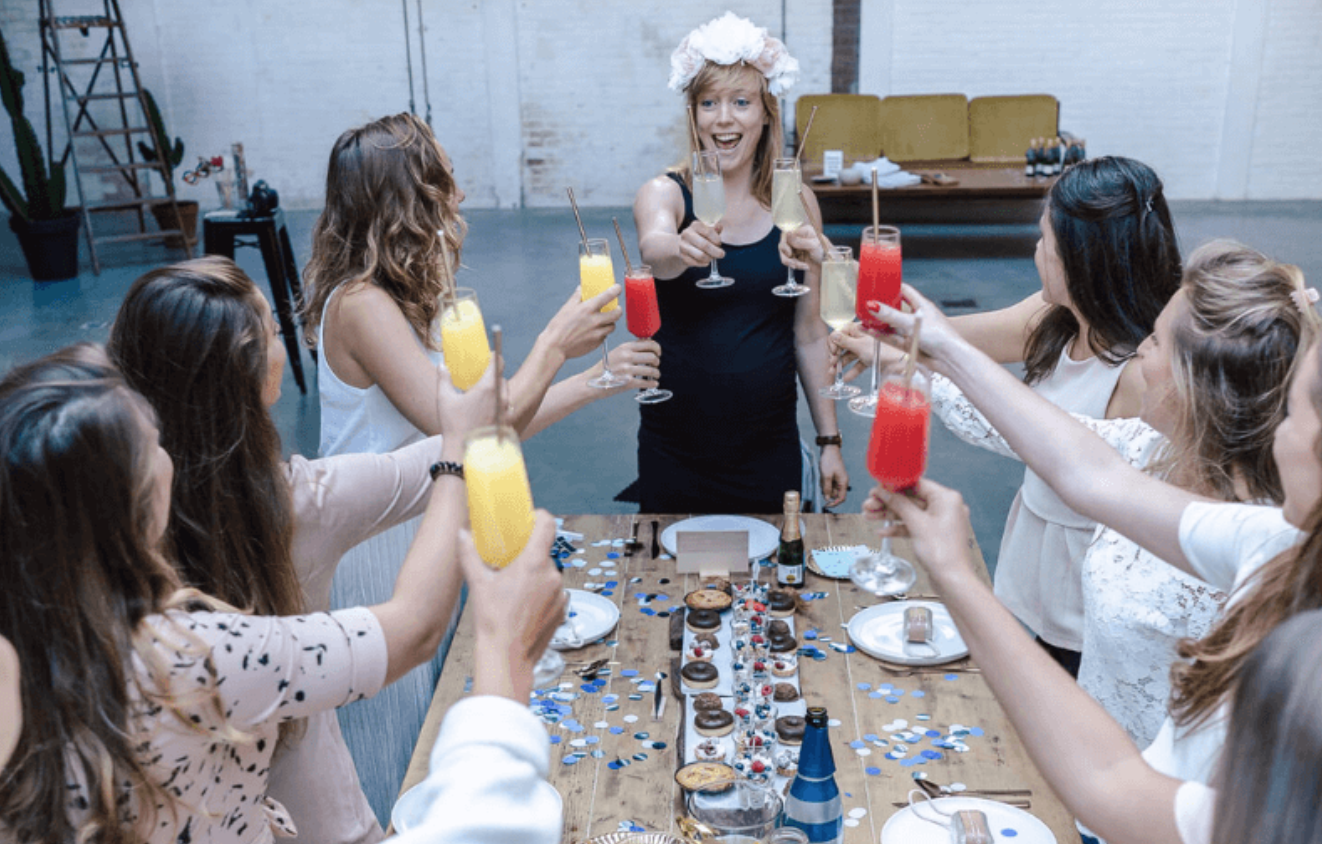 How to plan the best baby shower ever
So, your friend/colleague/sister/brother/"your person" is having a baby and it's your job to plan the baby shower. Where to start? Luckily for you, we made this list with the help of Lisa from Ohbabyshower! Never want to miss useful articles like these? Sign up for our newsletter! First things first: What is a baby shower? A baby shower is a surprise party organised for the soon-to-be-mother. The goal is to spoil her and celebrate her becoming a mother. It's the perfect opportunity to really shower her with gifts! Usually, a baby shower happens in around the 30th week of pregnancy.
---